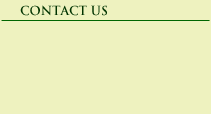 Charlotte Franchise Partners (CFP) is a private investment firm specializing in acquiring, operating and growing a business with either existing multi-unit locations or multi-location growth opportunities in North Carolina and the surrounding states (South Carolina, Georgia, Virginia and Tennessee). CFP seeks to provide its investors, primarily high net worth individuals, superior risk-adjusted returns.
Our goals are simple.
To offer an attractive growth and exit option for individual and corporate business owners.
To provide senior management to further enhance business value post-closing.
CFP operates and invests with a long-term focus. We are a team of driven and capable professionals, active in the business and civic communities. And we want to partner with people who share our passion for people, exceptional customer service & value and demonstrable results.
THE CFP APPROACH
Our approach to the market is unique.
First, we work to fully understand an area, its opportunities and unique challenges.
Second, we offer focused, individual attention. We help businesses and entrepreneurs to achieve their unique goals through and post closing.
Third, we take a comprehensive look at your business and personal needs. We are particularly sensitive to the estate planning and tax considerations of an individual who gains significant net worth from his/her business.
If you are a business owner interested in discussing an opportunity, please contact us.

Copyright © 2010 Charlotte Franchise Partners, LLC